Reseller
As a CloudSMS Reseller, we would provide you with a complete end to end platform required for you to start your own BulkSMS service.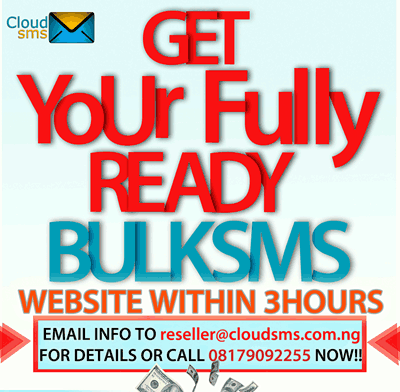 Building your platform on our secure and reliable platform is the wise choice for your BulkSMS business,
Register for a CloudSMS
account today to get started as a reseller!!
Contact us
for more info
Mail reseller @ Cloudsms.com .ng to get instant information about CloudSMS reseller platform

You have to be logged in to be able to access this page
Login now or
Register Free
if you are a new user.
Thank you for using CloudSMS